FDAX – Future December, 08 2022
Daily market overview / Marktmeinung
Important News/public holidays
13:00 Uhr EU EZB-Präsidentin Lagarde spricht
14:30 Uhr US Erstanträge Arbeitslosenhilfe
Prognose: 230K Vorherige: 225K
…
13:00 EU ECB President Lagarde speaks
14:30 US Initial Jobless Claims
Forecast: 230K Previous: 225K
---
Trading day (Overview)
Market Profile
OPENING PRICE VERSUS DAY'S VA
in balance
Opening to VWAP
previous day (M30)
above
VA – Market Profile
Value Area previous DAY(VAH, POC, VAL)
14323 … 14293 … 14269
RANGE
(ATR 5)
185 points
Trading-Range
daily ATR(5)
14467 … 14097
Action Levels
Pivot Points
R3, R2, R1, PP, S1, S2, S3
in Trading-Rang
14456, 14371, 14296(PP), 14211, 14136
Previous Day/Today
Close / Open
14286/14282
Open VWAPs
in Trading-Range
14384
Open POCs
in Trading-Range
14293
Support
in Trading-Range
14207, 14187, 14148, 14134, 14110
Resist
in Trading-Range
14349, 14373, 14440
---
Daily (FDAX)
– Der letzte Handelstag wurde innerhalb des aktiven neg. Außenstabes beendet (14482 … 14249)
– Anziehendes Handelsvolumen
– Aufwärtstrend voll intakt – an der Widerstandszone um 14631 … 14353 → Top Bildung
– Schlusskurse jetzt deutlich unter der wichtigen Widerstandszone von 14631 … 14353 und unter dem VWAP (14404)
– Schlusskurs unter GD20 und der kurzfristigen Aufwärtstrendlinie ansonsten über dem GD50, GD200 sowie der mittelfristigen Aufwärtstrendlinie
– Schlusskurs unter 14148 – noch einmal Beschleunigung des Abwärtsimpulses möglich
– Wichtiger Support um 12719 darunter dann weitere Jahrestiefs im daily
– The last trading day ended within the active neg. outer bar (14482 … 14249)
– Picking up trading volume
– Uptrend fully intact – at the resistance zone around 14631 … 14353 → top formation
– Closing prices now well below the important resistance zone of 14631 … 14353 and below the VWAP (14404)
– Closing price below GD20 and the short-term uptrend line otherwise above GD50, GD200 as well as the medium-term uptrend line
– Closing price below 14148 – once again acceleration of the downward impulse possible
– Important support around 12719 below then further annual lows in the daily
| | |
| --- | --- |
| Short-Ziel | 14142/48, 13634, 13992 |
| Long-Ziel | 14631, 14712 (H), 14843 |
M30 (FDAX)
– Mittelfristiger Aufwärtstrend voll intakt
– Kurzfristig 5-wellige Abwärtsbewegung
– Heutige Eröffnung in der Vorbörse mit "unechtem" Gap-Down
– Kurs lag am unteren Ender der VA des letzten Handelstages → GLEICHGEWICHT. Bereits in der ersten Handelsminuten fiel der Kurs unter die VA!
– Eröffnungskurs unter dem Pivot Punkt (PP) sowie dem VWAP des letzten Handelstages
– D-Profile am Vortag (Volumenprofile)
– Medium-term upward trend fully intact
– Short-term 5-wave downtrend
– Today's opening in the pre-market with "fake" gap-down.
– Price was at the lower end of the VA of the last trading day → EQUAL WEIGHT. Already in the first minutes of trading the price fell below the VA!
– Opening price below the pivot point (PP) as well as the VWAP of the last trading day.
– D profiles on the previous day (volume profiles)
| | |
| --- | --- |
| Short-Ziel | 14207, 14134, 14110 |
| Long-Ziel | 14384, 14440, 14482, 14516 |
---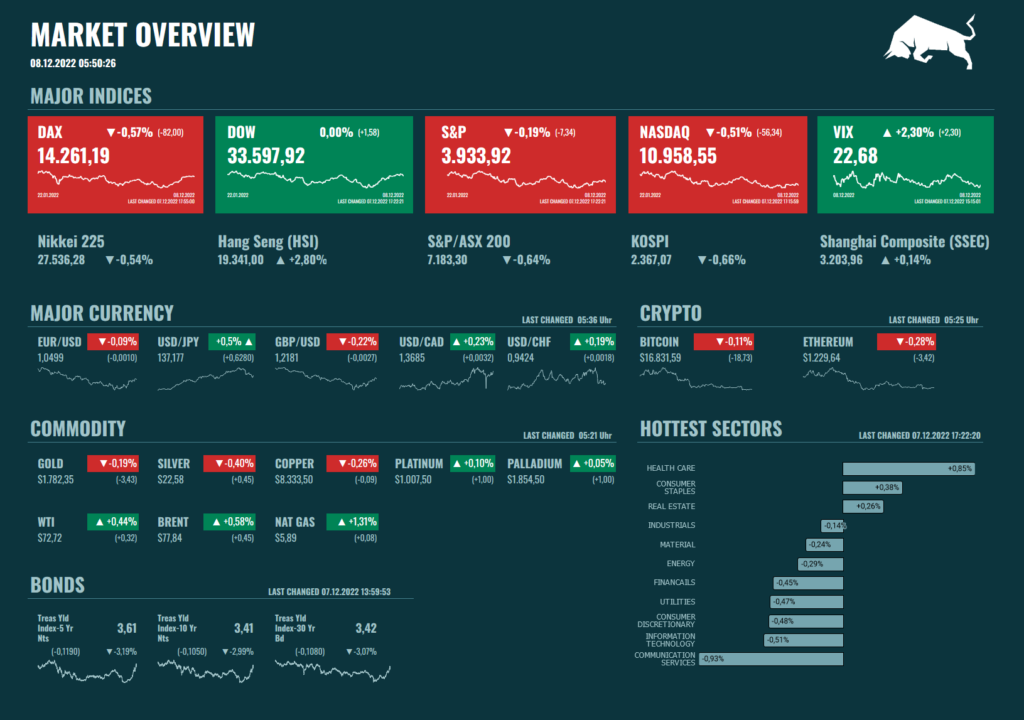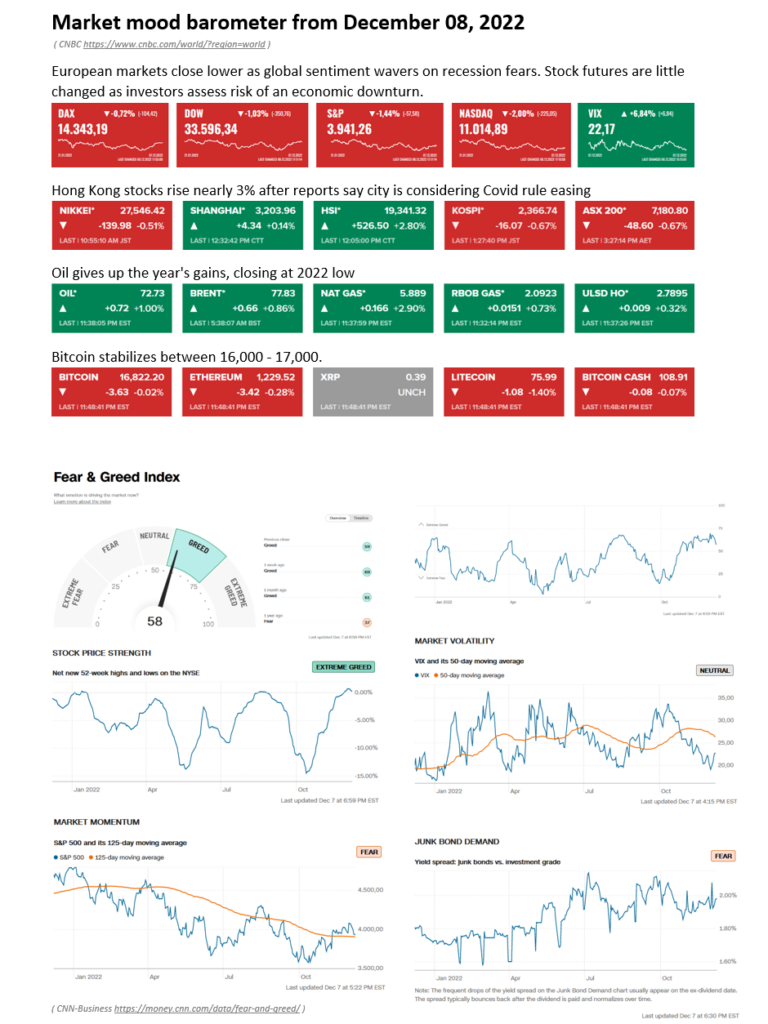 ---
Laut Market Profile heute Trend folgend. Vorbörslich negativ. Der letzte Handelstag ging in eine Range über und konnte den Abwärtsimpuls verlangsamen. Wie bereits seit zwei Wochen beschrieben, befindet sich der Markt an einer starken Widerstandszone. Nachrichten und geopolitische Ereignisse sind an diesen Zonen meist Brandbeschleuniger. Auf diesem hohen Niveau ist ein weiterführender Aufwärtsimpuls nur durch weitere externe pos. Nachrichten möglich – meiner Meinung nach. Kurzfristig ist eine Top-Bildung an der Widerstandszone zu sehen. Mittelfristig ist der Aufwärtsimpuls weiterhin voll intakt.

In der kurzfristigen Zeit (M30) sehen wir anhaltende Schwäche. Der (daily) Support um 14148 kommt nun bereits in greifbare Nähe. Dieser muss zumindest zum Tagesschlusskurs halten, damit keine weitere Abwärtsbewegung einsetzt. Vorerst im M30 (intraday) short.

Wichtige Nachrichten heute sind die US Erstanträge auf Arbeitslosenhilfe. Dies kann erneut zu Bewegung im Markt führen – ich bin um die Bekanntgabe somit flat.

Kurzfristig über 14282 vorsichtig Long unter 14269 weiter Short.
Bullish/Bearish Scenarios

Bullish Scenario
Schlusskurs (M30) über 14269/82 würde ich folgen bis 14323/349. Weitere Ziele auf der Oberseite um 14373. Kommt Dynamik hinzu sind Ziele bis 14440 möglich.

Einen Pullback in der Zone um 14163 … 14132 versuche ich auf der Long-Seite zu spielen.

Bearish Scenario
Bei Kursen unter 14296 gehe ich von weiterer Schwäche aus. Ziele auf der Unterseite sind 14187, 14148. Solange ich keinen aktiven Aufwärtsimpuls sehe, verkaufe ich die Hochpunkte um 14304. Bei Schlusskursen über 14323 – vorerst Short kaputt.
According to Market Profile today trend following. Pre-market negative. The last trading day went into a range and could slow down the downward momentum. As described for two weeks, the market is at a strong resistance zone. News and geopolitical events are usually fire accelerators at these zones. At this high level, a continued upward impulse is only possible through further external pos. news – in my opinion. In the short term, a top formation can be seen at the resistance zone. In the medium term, the upward impulse remains fully intact.

In the short-term (M30), we see continued weakness. The (daily) support around 14148 is now already approaching. This must hold at least at the daily closing price, so that no further downward-movement sets in. For the time being, short in the M30 (intraday).

Important news today are the U.S. initial jobless claims. This may again lead to movement in the market – I am flat around the announcement thus.

Short-term above 14282 cautious long below 14269 further short.
Bullish/Bearish Scenarios

Bullish Scenario
Closing price (M30) above 14269/82 I would follow to 14323/349. Further targets on the upside around 14373. If momentum comes in, targets to 14440 are possible.

A pullback in the zone around 14163 … 14132 I try to play on the long side.

Bearish scenario
With prices below 14296, I assume further weakness. Targets on the downside are 14187, 14148. As long as I do not see an active upward impulse, I sell the highs around 14304. At closing prices above 14323 – short broken for now.
Happy Trading 🙂

Matthias