FDAX – Future December, 09 2022
Daily market overview / Marktmeinung
Important News/public holidays
---
Trading day (Overview)
Market Profile
OPENING PRICE VERSUS DAY'S VA
out balance
Opening to VWAP
previous day (M30)
above
VA – Market Profile
Value Area previous DAY(VAH, POC, VAL)
14297 … 14276 … 14238
RANGE
(ATR 5)
170 points
Trading-Range
daily ATR(5)
14461 … 14121
Action Levels
Pivot Points
R3, R2, R1, PP, S1, S2, S3
in Trading-Rang
14379, 14267(PP), 14225, 14155
Previous Day/Today
Close / Open
14295/14291
Open VWAPs
in Trading-Range
14384, 14260
Open POCs
in Trading-Range
14276
Support
in Trading-Range
14260, 14217/02, 14187, 14148/34
Resist
in Trading-Range
14349, 14373, 14440
---
Daily (FDAX)
– Der letzte Handelstag wurde innerhalb des aktiven neg. Außenstabes beendet (14482 … 14249)
– abnehmendes Handelsvolumen
– Aufwärtstrend voll intakt – an der Widerstandszone um 14631 … 14353 -> Top Bildung
– Schlusskurse jetzt deutlich unter der wichtigen Widerstandszone von 14631 … 14353 und unter dem VWAP (14404)
– Gestern Hammer-Kerze an der vor daily Support um 14148
– Schlusskurs unter GD20 und der kurzfristigen Aufwärtstrendlinie
ansonsten über dem GD50, GD200 sowie der mittelfristigen Aufwärtstrendlinie
– Schlusskurs unter 14148 – noch einmal Beschleunigung des Abwärtsimpulses möglich
– Wichtiger Support um 12719 darunter dann weitere Jahrestiefs im daily

– The last trading day ended within the active neg. outer bar (14482 … 14249)
– decreasing trading volume
– Uptrend fully intact – at the resistance zone around 14631 … 14353 -> top formation
– Closing prices now well below the important resistance zone of 14631 … 14353 and below the VWAP (14404)
– Yesterday hammer candle at the pre daily support around 14148
– Closing price below GD20 and the short-term uptrend line
– otherwise above GD50, GD200 and the medium-term uptrend line
– Closing price below 14148 – once again acceleration of the downward -impulse possible
– Important support around 12719 below then further annual lows in the daily
| | |
| --- | --- |
| Short-Ziel | 14142/48, 13634, 13992 |
| Long-Ziel | 14631, 14712 (H), 14843 |
M30 (FDAX)
– Mittelfristiger Aufwärtstrend voll intakt
– Kurzfristig 5-wellige Abwärtsbewegung
– Higher high, Korrektur möglich
– Eröffnungskurs über dem VA des letzten Handelstages à UNGLEICHGEWICHT
– Eröffnungskurs über dem Pivot Punkt (PP) sowie dem VWAP des letzten Handelstages
– Medium-term upward trend fully intact
– Short-term 5-wave downtrend
– Higher high, correction possible
– Opening price above the VA of the last trading day à UNBALANCED
– Opening price above the pivot point (PP) as well as the VWAP of the last trading day
| | |
| --- | --- |
| Short-Ziel | 14148/34, 14110 |
| Long-Ziel | 14384, 14440, 14482 |
---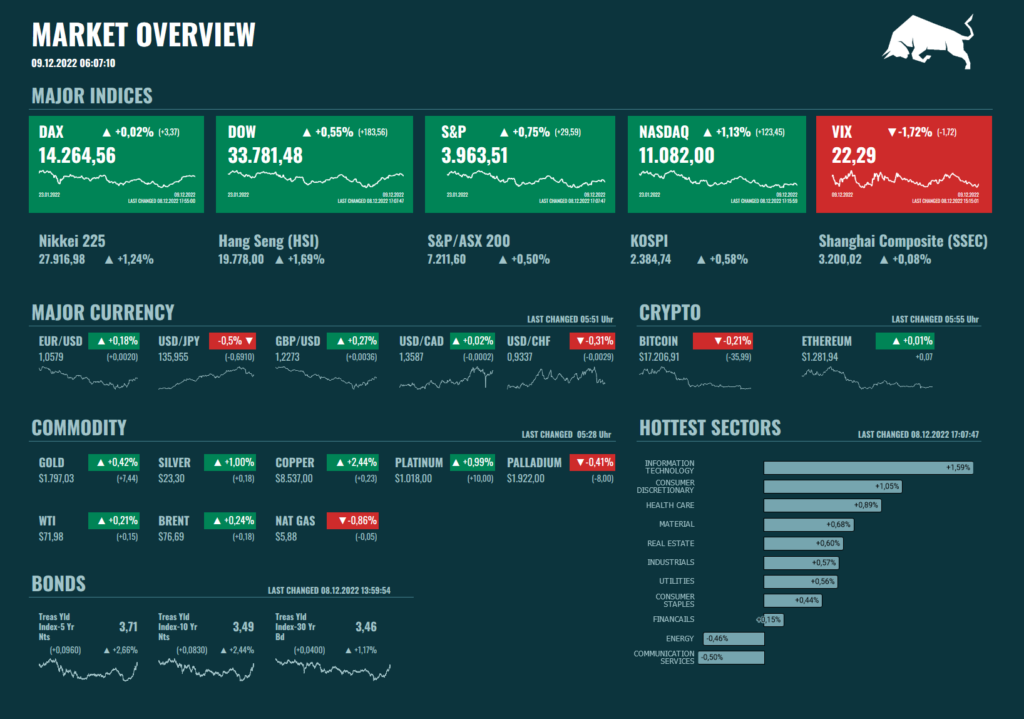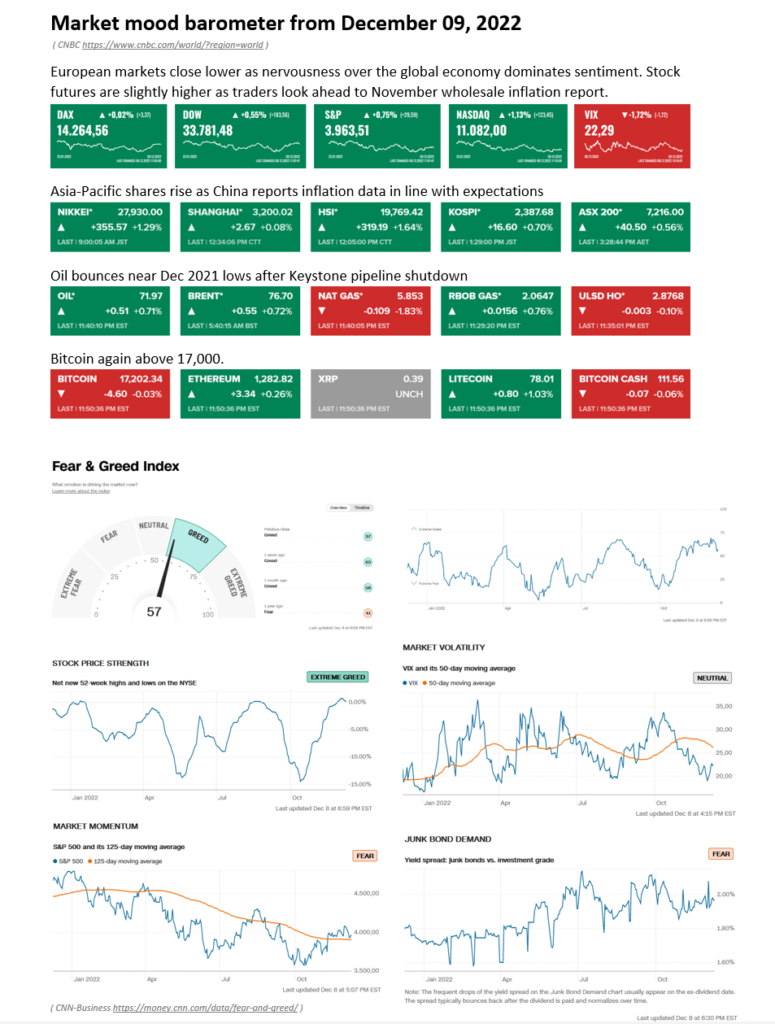 ---
Laut Market Profile heute Trend folgend. Vorbörslich positiv. Der letzte Handelstag konnte nahezu unverändert den Handelstag beenden. Die Dynamik im daily ist für eine größere Korrektur aktuell zu gering. Der Widerstandsbereich um 14631 … 14353 könnte noch einmal getestet werden. Hält der Widerstandsbereich erneut ist dieser dann vorerst bestätigt und lässt für die weiteren Wochen dann die unteren Ziele näher rücken um 13712 und 12719. Fällt die 12719 per Tagesschlusskurs sind Ziele unter 12000 möglich. Aktuell ist noch nichts entschieden. Aufwärtstrend im daily voll intakt!

In der kurzfristigen Zeit (M30) waren gestern am Tagestief aggressive Käufer zu beobachten. Wir haben bereits in der Vorbörse ein neues Zwischenhoch erklommen. Die Zone um 14217 ist heute entscheidend. Schlusskurse im M30 darunter sprechen für weitere Schwäche im Verlauf des Tages.

Heute keine wichtigen Nachrichten bekannt.

Kurzfristig über 14217 Long darunter Short suchen.

Adaptiv würde ich die Richtung anpassen, da wir uns zwischen einer starken Widerstandszone und einem Support im daily befinden.
Bullish/Bearish Scenarios

Bullish Scenario
Schlusskurs (M30) über 14260/97 würde ich folgen bis 14384. Weitere Ziele auf der Oberseite um 14440. Supports sind kaufenswert, wenn Kurs über 14217 blieb.

Bearish Scenario
Einstiege an den Widerständen würde ich spielen, da wir in der großen Zeit die starke Widerstandszone im Rücken haben.
According to Market Profile today trend following. Pre-market positive. The last trading day could end almost unchanged. The momentum in the daily is currently too low for a major correction. The resistance area around 14631 … 14353 could be tested again. If the resistance area holds again, this is then confirmed for the time being and lets for the further weeks then the lower targets move closer around 13712 and 12719. If the 12719 falls per daily closing price, targets below 12000 are possible. Currently, nothing is decided yet. Upward trend in the daily fully intact!

In the short-term time (M30), aggressive buyers were observed yesterday at the daily low. We have already climbed in the pre-market a new intermediate high. The zone around 14217 is crucial today. Closing prices in the M30 below it suggest further weakness during the day.

Today, no important news known.

Short term above 14217 long below look for short.

Adaptively, I would adjust direction as we are between a strong resistance zone and support in the daily.
Bullish/Bearish Scenarios

Bullish Scenario
Closing price (M30) above 14260/97 I would follow to 14384. Further targets on the upside around 14440. Supports are worth buying if price stayed above 14217.

Bearish scenario
Entries at the resistances I would play, as we have the strong resistance zone at the back in the big time.
Happy Trading 🙂

Matthias